North Carolina Elder Law Attorney
Helping Families Plan from Offices in Charlotte -
(704) 870-0340
Law Office of Kelli Y. Allen, PLLC is a small, boutique law firm in North Carolina that offers personalized legal counsel for matters of elder law. Our goal is to provide you with the resources and advocacy that you need to ensure that you and your family's interests are protected. We understand the unique challenges involved in elder law cases and we are committed to guiding you through what is often a difficult and stressful time.
Attorney Kelli Allen will take the time to thoroughly evaluate your individual situation and address your concerns to find a timely solution so that you can focus on what is truly important - your family.
---
---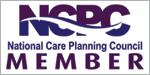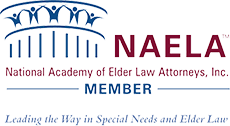 Our Elder Law Practice Areas
---
Elder Law encompasses a wide range of areas affecting seniors and their families. Call (704) 870-0340 to schedule a complimentary 30-minute meet-and-greet to see what sets our exceptional team apart from other law firms. At this meet-and-greet you are under no obligation to retain our services. After ascertaining your needs and goals, we will discuss our recommended course of action and the fixed price for proceeding. We will be honored if you choose us to assist you with your elder law needs.