Family Law Overview
The Philosophy of Charlotte Attorney Kelli Y. Allen
When dealing with the breakdown of a relationship and possibility of divorce and its associated issues, a lot of emotions come into play. You may be hurt, angry, bitter, sad, and feel let down or grief over the loss of your planned future. Perhaps you are seeking a family law attorney to explain your rights and options, or to finalize a divorce to which you are already resigned. The Charlotte family law attorneys at the Law Office of Kelli Y. Allen can help.
We will guide you through the process of separation, divorce, equitable distribution (distribution of property), post-separation support, alimony, child custody and visitation, and child support. If domestic violence or abuse is a concern, we will assist you in taking the steps necessary to protect you and your children's safety. Our legal team of attorneys in Charlotte has a comprehensive understanding of the state and federal laws surrounding this complex and emotional field of law.
Contact our Family Law attorneys in Charlotte at (704) 870-0340 to schedule a confidential case analysis.
In family law, more so than any other practice area, clients' goals can be vastly different. You may want a real "tiger" or "pit bull" lawyer who will fight non-stop over even the smallest issue. Perhaps you want that lawyer to make things as difficult as possible for your spouse and "get" as much as possible as payback for the way he or she has treated you. Those are all valid emotional reactions and a legitimate way to approach a divorce case. Indeed, many family law attorneys ascribe to this philosophy, and that's completely fine. If this is what you are looking for, we will be happy to make a referral to an attorney who will provide this type of aggressive representation. A client seeking this approach, however, would not be a good fit for KYA Law.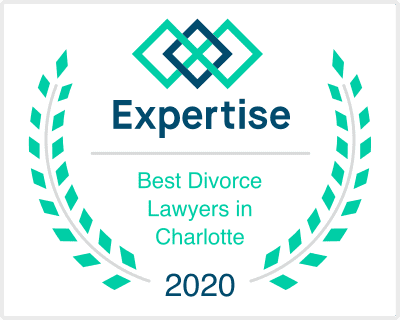 The attorneys at the Law Office of Kelli Y. Allen strive to achieve the most favorable outcome for our clients while providing compassionate, empathetic guidance to assist clients as they move through this difficult time with dignity and grace while preserving civil dialogue and, if applicable, a non-adversarial co-parenting relationship. We believe strongly in the mediation process, and our lead attorney is a certified family financial mediator. KYA Law will help you determine your most important priorities and will give you an honest assessment of the range of reasonably expected outcomes.
KYA Law attorneys provide family representation in Mecklenburg and Cabarrus counties in the following areas:
Legal Separation Agreements
Modification of Court Order (Alimony, Child Support, and/or Visitation)
Contact the Law Office of Kelli Y. Allen, PLLC at (704) 870-0340 to schedule a comprehensive, confidential case analysis. Our office is conveniently located Charlotte, NC.