Meet the Team
Learn More About Law Office of Kelli Y. Allen, PLLC
Law Office of Kelli Y. Allen, PLLC offers personalized, family-oriented service. We are a small firm, so you will always know who is working on your case and everyone in the office will know you. As our client, you become part of the Law Office of Kelli Y. Allen, PLLC. Our caring, compassionate staff will professionally handle all of your legal issues while also providing an extra source of support to you and your family.
Our Team Members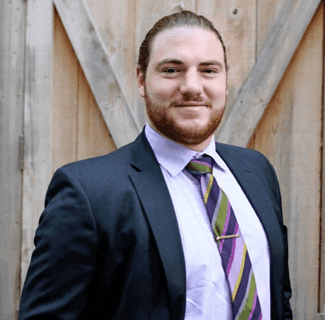 Benjamin Leach - Attorney
Benjamin was born in Silver Spring, Maryland and moved with his family to Charlotte when he was three years old. After graduating from East Mecklenburg Highschool in 2011, he moved northwest to Boone, North Carolina to attend Appalachian State University and pursue his Bachelor of Science degree in History. After graduating Cum Laude from Appalachian State in 2015, Benjamin moved east to Raleigh, North Carolina to pursue his Juris Doctorate degree at Campbell University School of Law. After graduating from Law School and passing the North Carolina bar exam in 2018, Benjamin moved back west to Winston-Salem, North Carolina to start his legal career as an Assistant District Attorney in Forsyth County. While serving as an ADA for two years, Benjamin gained valuable courtroom experience by conducting hundreds of District Court trials covering the broad spectrum of criminal offenses in North Carolina. Benjamin takes pride in standing up for his clients in the courtroom, and zealously advocating for his client's rights under the law. He will go to bat for you and will not back down from a fight. In his free time, Benjamin is social and outgoing and enjoys spending time outdoors along the Carolina coast or up high in the Blue Ridge mountains.
Susan Healy- Associate Attorney
Susan was born and raised in Altoona, Pennsylvania. She graduated from Penn State University with a Bachelor of Arts degree in English and also received a Master of Arts degree in English from North Carolina State University.
Susan is a member of the North Carolina State Bar and the State Bar of Michigan. Over the years, she has represented people from diverse cultural and socioeconomic backgrounds. She served as an assistant Public Defender in the Mecklenburg County Office of the Public Defender and most recently worked as a Judicial Hearing Officer, hearing Special Proceedings cases in the Office of the Mecklenburg County Clerk of Superior Court.
Susan's trial experience includes: Family law, such as divorce, child custody, child support, property division, and alimony; domestic violence matters; criminal trials; abuse/neglect/dependency hearings; and guardianship proceedings.
Susan understands that being involved with a legal matter can be daunting. She believes in explaining the legal process in understandable terms and keeps her clients informed at every stage of the process. This usually helps to reduce any stress and anxiety that clients are experiencing. Susan works diligently for her clients and strives to achieve the best possible outcome.
In her spare time, Susan experiments with cooking, devours good books, and enjoys the companionship of her sweet little cat, Belle.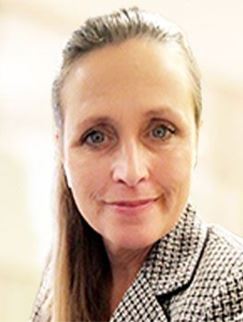 Stephanie Roundy – Paralegal/Office Administrator
Stephanie joins our Charlotte team as a new arrival from Los Angeles. She has 3 children and has worked in technology training and personal injury law.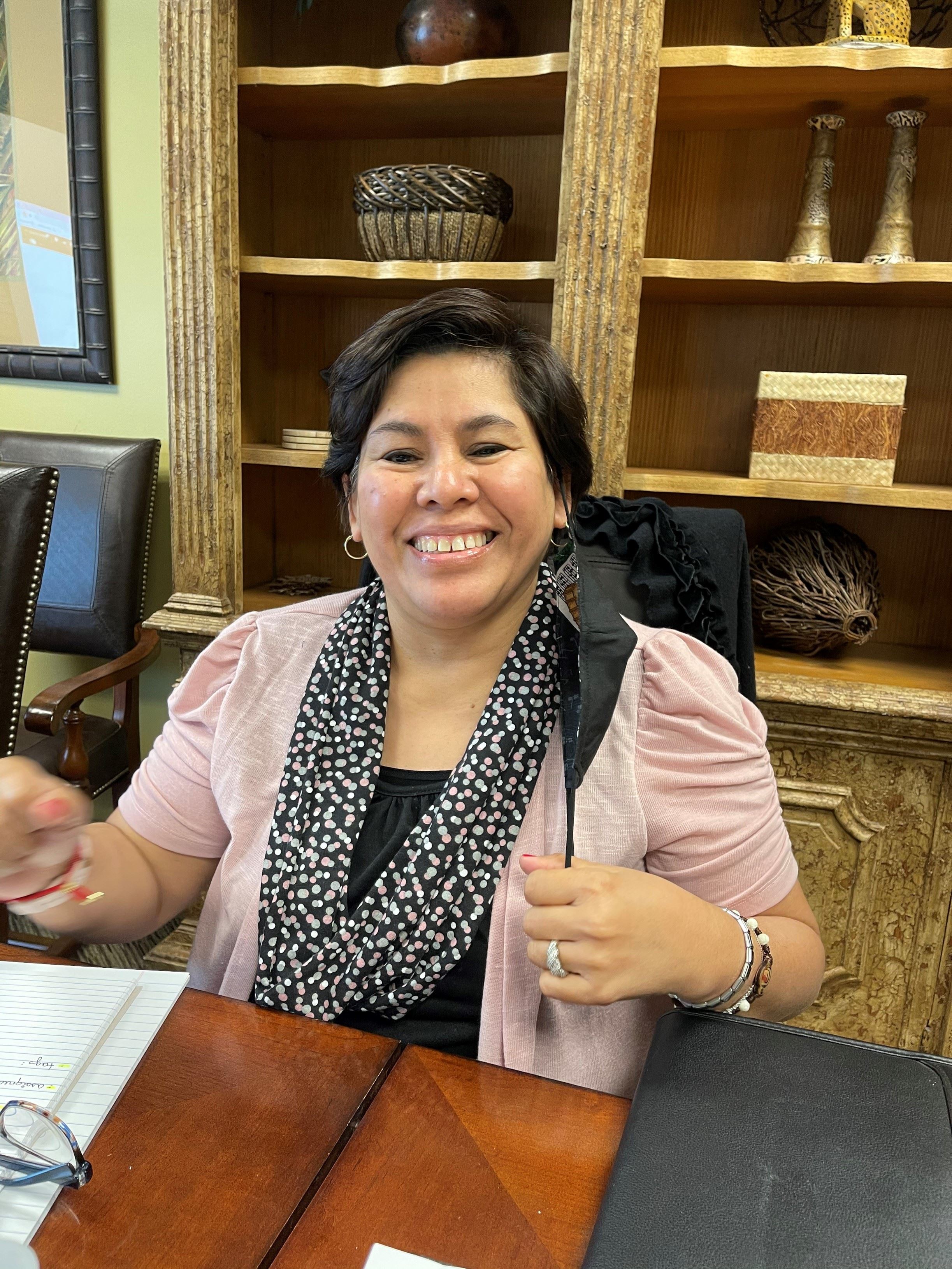 Berna Chacon –Bilingual Legal Assistant
I am originally from Guatemala and have been living in Charlotte, NC since 2006. I look forward to using my knowledge in communication science, customer service, and administration to ensure our outstanding service. I will largely be working with our Spanish-speaking clientele, but will happily offer assistance to all.
Mina Barrios - Bilingual Legal Assistant
Mina is originally From El Salvador Central America. She moved to the Tampa, Florida in 1983, and graduated from The Art Institute of Fort Lauderdale with a Bachelor of Interior Design and Master Degree in Arts.
For 20 years, Mina worked overseas for USAID as an operations manager, helping develop and grow the small business of El Salvador and Central America. She is a trade and government contract specialist and is fluent in both English and Spanish.
Keandra Ebron - Legal Assistant
My name is Keandra Ebron and I was born in Richmond, Virginia. I moved from the area when I was two years old to Raleigh, North Carolina where I was raised. I received my Bachelor's degree at the University of North Carolina at Charlotte and I am currently completing my paralegal studies. During college, I lived abroad in Poland and Finland for a consecutive year and these experiences led me to pursue a career in the international legal arena. I am excited to work alongside my colleagues to provide support and resources to our international community in Charlotte. In my spare time, I enjoy travelling, kickboxing, and spending quality time with my four year-old Labradane, named Layla.
Mia McDaniel - Legal Assistant
My name is JMia McDaniel and I grew up in Winston Salem North Carolina. I attended North Carolina Central University and received my Bachelors of Sciences Degree In Criminal Justice. I served 4 Years in the US States Army as a Human Resources Specialist and was stationed in California. I am currently working on my paralegal certification with the goal of attending Law school.
Savannah Robbins - Legal Assistant
Savannah was born and raised in Kannapolis, North Carolina. She received her Associate degree in Paralegal Technology from Davidson County Community College in 2017. She enrolled at Liberty University and received her Bachelor's in General Psychology with a minor in Criminal Justice in 2021. Currently, she is working on her Master's degree in Forensic Psychology through Liberty University. In her spare time, Savannah enjoys reading and spending time with her husband and three daughters.